We hear the story all too often. "My neighbor HATES my dog!" Perhaps you've found yourself stuck in this situation. It can transpire as passive-aggressive glares across the yard, late night pounding at the door, snarky notes left on the front step, or even a visit from the cops. Conflict that surrounds your beloved dog can be incredibly stressful and emotional.

If your neighbor truly hates your dog, it's important to remember that not all people are "dog people." As dog lovers, it's our responsibility to shed a positive light on dogs and their owners as much as possible. No matter how difficult or ridiculous your neighbor is, here are a few steps you can take to help ease the conflict, and maybe even develop a relationship between you, your dog, and your neighbor.
Step 1 – Diagnose
Why does your neighbor hate your dog? Perhaps they've made it very clear. Either way, it's important to have a full understanding of what exactly your dog is doing that makes your neighbor unhappy. Is problem barking, digging, intimidating, peeing, or just existing? Unfortunately, if your neighbor hasn't made it clear to you yet, you'll have to step up and be the bigger man or woman. I know it can be hard, but get your dog, bite your tongue, and walk over to your neighbor's door. Introduce yourself and your dog in a kind, friendly manner.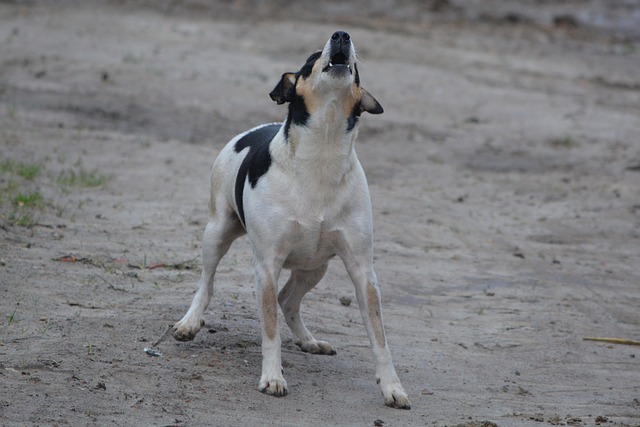 Step 2 – Suck It Up, Apologize
Try not to take it personally. If your neighbor has such a strong dislike for your dog, they probably don't understand the bond you have with your dog. This could cause them to be somewhat insensitive. Hear them out.

Acknowledge what they've said and apologize. Yes, suck it up, and apologize. Even if your dog hasn't done anything wrong, let them know you're sorry that this is an issue. This alone can totally change the climate of the conflict. If it's a straightforward issue like excessive barking or peeing in their yard, let them know you're going to work on training your dog in these areas.
Step 3 – Check Yourself and Your Dog
Time to get introspective. Consider your dog's behavior. First, make sure you and your dog aren't breaking any laws or city codes. When you ignore the laws and regulations surrounding dog ownership, it only casts a negative light on both dogs and dog owners.

Also ask, have you slacked a bit on training your dog? This may be a great opportunity to refine the behavior of your dog. Training is an awesome way to strengthen your bond, and spend quality time with your dog. To help you get started, we've already laid out 5 Common Dog Training Problems and How To Fix Them.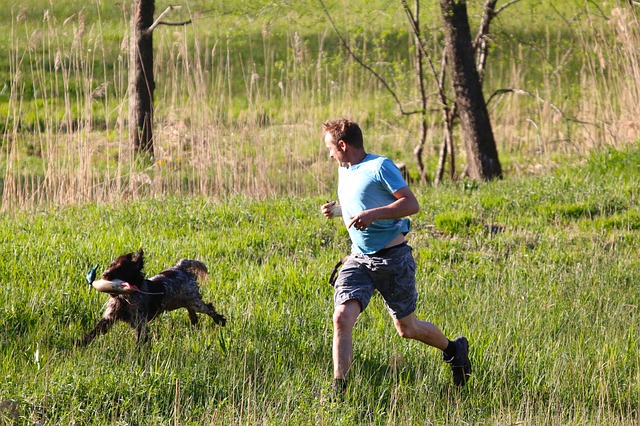 While there are a variety of reasons your neighbor may be upset at your dog, barking is almost certainly the most common, and difficult issue. Here's our solution.
How to Stop Dog Barking
Unfortunately, some neighbors will throw a fit if your dog barks once a day. However, if barking is a serious issue, we have the perfect solution.

Excessive barking can be difficult to fix. Even with a well-trained dog, something as simple as a squirrel running across the road can cause your dog to let loose. Don't just strap on a shock collar and assume it will fix all your problems, your dog deserves better. (Read: 8 Reasons to Ditch the Bark Shock Collar)

Check out the BarkBlaster. It's the perfect humane anti-barking solution. See it for yourself in the video below. BarkBlaster doesn't just train your dog to stop barking while you're around, it holds them accountable when you're away from home, which will certainly make the neighbors happy. It can be easily customized from your smart phone to meet the exact needs of your dog(s). 


Step 4 – Know When It's Hopeless
Some people, no matter what you or your dog does, will find something to complain about. If you have made an honest effort to mend things with no success, you may have to disengage. Don't fire back at your neighbor's attacks, as you'll only feed their fire. Respond to their complaints in a clear, kind, yet firm way. Don't inconvenience your life in response to an unreasonable person, but you may have to steer clear of the neighbor at times to avoid conflict.


There is hope if your neighbor can't stand the sight of your dog. In many cases, a few kind words are enough to quench the conflict. Remember, your actions will impact the reputation of dogs and dog owners. Be understanding, especially if you live in close proximity with your neighbor, like in an apartment complex. You can't convert everyone into a dog person. Always work on improving your dog's behavior, whether or not your neighbor complains. It's an incredible way to bond with your dog.
Does your neighbor hate your dog? Tell us about it in the comments below.