The Rottweiler. The Doberman Pinscher. These two breeds carry a very similar stereotype. Just mentioning the name evokes fear in some. They've been blamed and banned across the country. So, is either dog worth owning? Is it safe to own a Doberman or a Rottweiler? We're going to compare the Rottweiler vs Doberman Pinscher so you can feel confident before investing in either breed. We'll compare statistics, characteristics, intelligence, temperament, and maintenance of both breeds.
Rottweiler Overview
The adorable yet intense-looking Rottweiler originated in ancient Rome. They were bred to work and protect. Rottweilers first found themselves employed herding livestock, or pulling carts of butchered meat to market.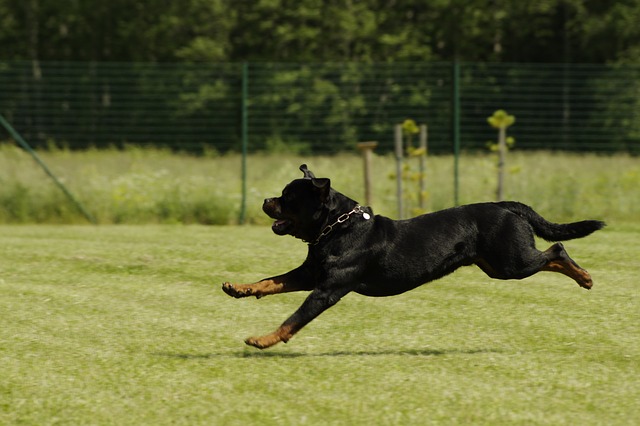 The Rotty is a large dog, ranging anywhere from 70 to 130 pounds. Height is typically around 2 feet. With 328 pounds of biting force, they are a dog you don't want on your bad side. They have a black coat with tan markings. Typical lifespan is about 8-10 years.
Intelligence
Rottweilers are very trainable and intelligent. Training should be structured and consistent for best results. Due to their combination of strength and intelligence, these dogs were used frequently in WWI and WWII. Today, they are often known for their positions as police dogs. Rotties have the potential to be gentle giants, ruthless protectors, or both. It all comes back to training.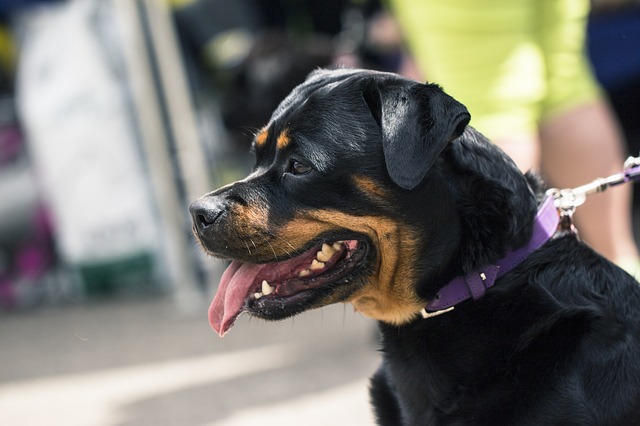 Temperament  
Rottweilers are devoted, eager to serve, and obedient (if trained well). The Rottie's mean reputation has some validity. Their guarding instincts are strong. Irresponsible ownership, abuse, or neglect of a Rottweiler will lead to an extremely dangerous animal. However,  responsible ownership, early socialization, and early training will create a hard-working, friendly, devoted animal that the whole family can enjoy.
READ: 10 Dog Training Mistakes You're Probably Making
Maintenance
A Rotties diet and exercise should be monitored to avoid obesity. They tend to have sensitive digestive tracts. Elbow dysplasia and osteochondrosis of the knee and shoulder also occur in this breed. Rottweilers are somewhat prone to eye malfunctions. They desire and require frequent exercise. This breed sheds heavily in the spring and fall, and sheds moderately throughout the rest of the year.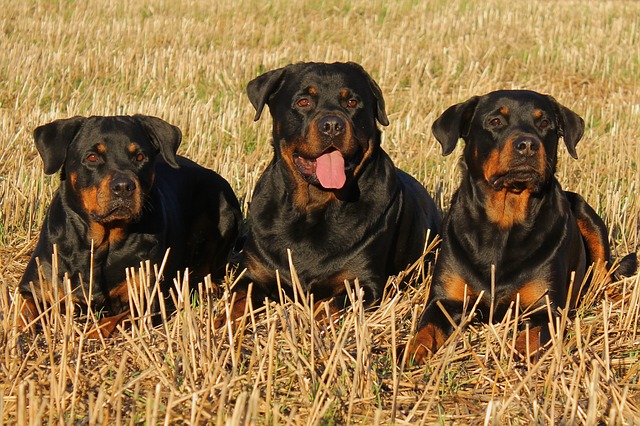 Doberman Pinscher Overview
The roots of the Doberman Pinscher can be traced to one man in Germany. Karl Friedrich Louis Dobermann was a local tax collector who also worked at a dog pound part time. Around 1890, he decided to breed a dog that could protect him and be loyal, as his job as a tax collector was dangerous at times. While we don't know the exact breeds that were used to create the Doberman, it's believed the Rottweiler, Beauceron, Weimaraner, and German Pinscher could have contributed to this breed.
Dobermans can range anywhere between 70 and 100 pounds. Average height is just over 2 feet. These dogs typically posses docked tails and cropped ears. Dobermans are built like a compact athlete, and typically have a black and rust coat. A few variations of bluish-black coats can be found as well. Most of these dogs live around 10-11 years.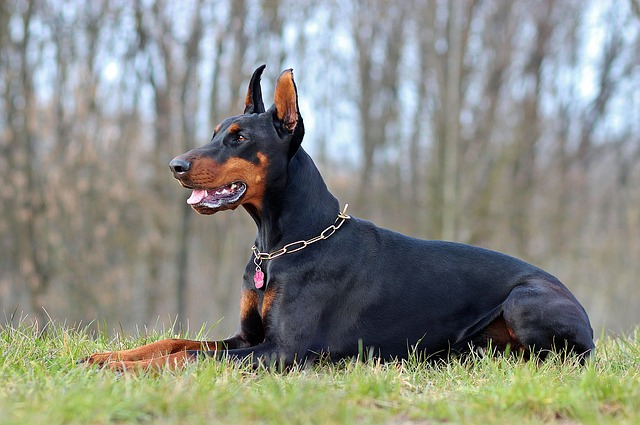 Intelligence
Doberman Pinschers are ridiculously smart and trainable. If you aren't careful, a Doberman will outsmart you for his or her own benefit. Often known as watch dogs, this dog breed is very talented at accurately evaluating potential threats. They can live harmoniously with children in the home one second, and scare the heck out of a suspicious person walking by your home the next.
READ: 6 Simple Steps to Train Your Stubborn Dog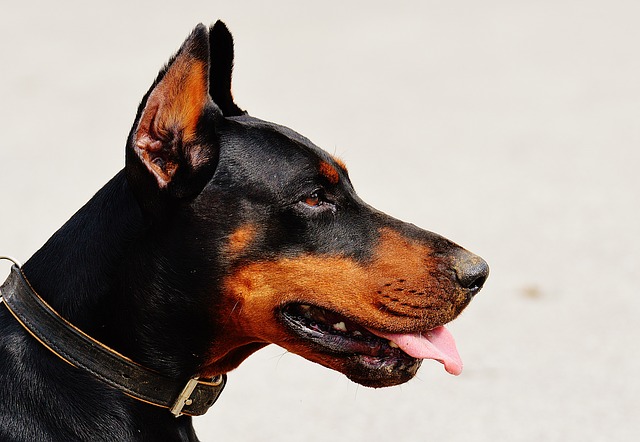 Temperament  
Despite their mean and tough reputation, most Dobermans can be great house dogs. Early socialization is important. If you build a bond with a Doberman Pinscher, he or she will be very loyal. They are skeptical of strangers. Be sure to exercise and stimulate these dogs frequently for best results. They are courageous, and love working extremely hard. Expect your Doberman to exhibit aggressive behavior and heavy barking toward anything or anyone he or she considers a threat. If you want a companion that will protect you faithfully, look no further. Should a real threat ever come, the incredibly strong and athletic Doberman will have no problems ripping an enemy to shreds.
Need help to stop dog barking? We're proud to sell a humane, instant bark stopper called BarkBlaster. See it for yourself!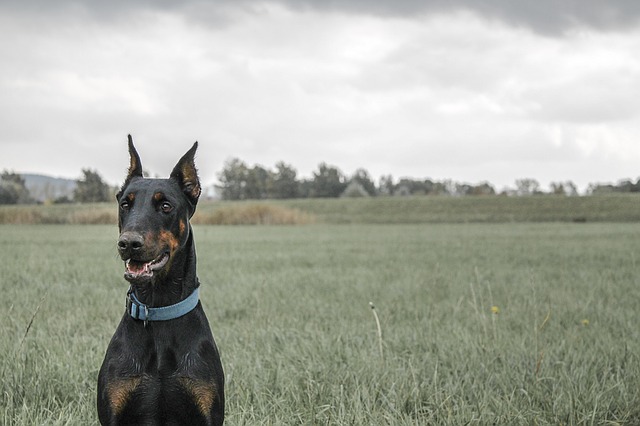 Maintenance
Unfortunately, Doberman Pinschers are susceptible to genetic health issues. A few of the most common are cardiomyopathy, vertebral instability, Von Willebrand disease, and Addison's disease. As mentioned earlier, you must be prepared to exercise and mentally stimulate this dog breed heavily. Thanks to minimal shedding, you don't need to groom Dobermans as frequently as most dogs. 
Rottweiler vs Doberman Pinscher Conclusion
When comparing the Rottweiler vs Doberman Pinscher, you'll find the breeds are quite comparable. Both Rotties and Dobermans are intelligent, protective, and strong. Rottweilers are larger, stronger, and shed more. Dobermans are known for their loyalty, they can run faster, and tend to live a little longer. When raised responsibly and trained well, you won't go wrong with either breed.
Would you rather own a Doberman or a Rottweiler? Let us know in the comments below!